Are you struggling with balancing work and home life? Are you feeling unsatisfied at the end of the day wondering if you spent too much time working and not enough time with family? Or visa versa? You are not alone. Take a moment for yourself. Welcome to Drops of J.O.Y. – Jesus, Oils, Yourself.
Essential Oil Spotlight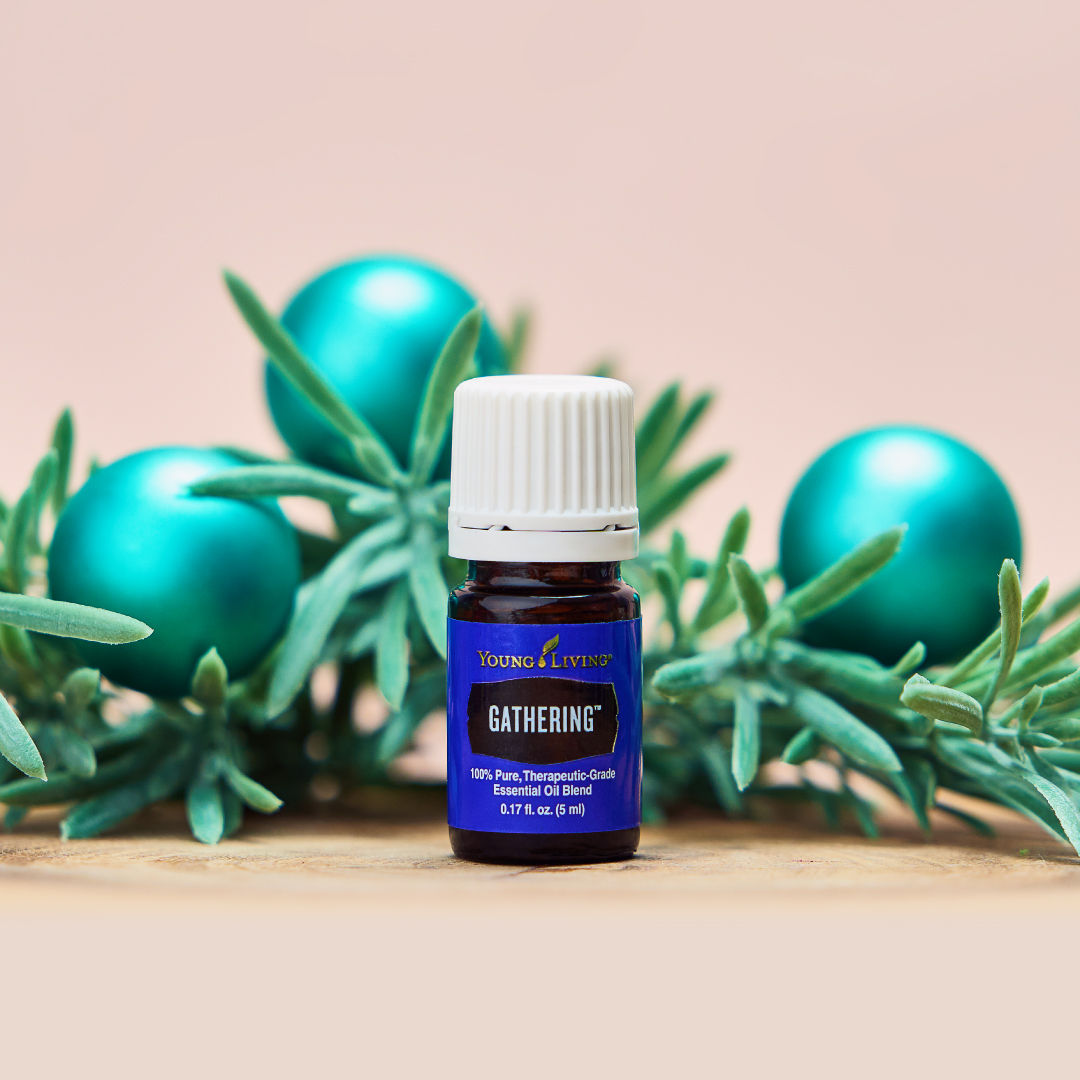 Gathering™ is a blend that I have been using for the COVID work at home, school at home, everything at home season. This blend of oils helps with overcoming some of the chaos of daily life so you can focus your energy on your goals (are you thinking you need some NOW?). The aroma of Gathering is soothing, grounding, yet motivating. It carries an aroma really warms my heart. One to two drops in the differs is plenty and then go up from there.
How would you rate your ability to calmly handle the chaos around you? A messy house can be chaotic. A full schedule can be chaotic. Six children needing your attention all at once can be chaotic. What will you make for dinner? When will I have time to submit that report before the deadline? How can we even think about our goals when we have so many things on the plate? How can we be present for the ones we love when we can't get our focus off our workload. My motivation for trying Gathering essential oil was for that reason. I wanted to be present for my family even when my workload was eventFULL. Working from home is a blessing, but it requires intentional focus on the ones we love.
J.O.Y. In Action
Ready for this? You will be pleasantly surprised at the results. Place one drop of Gathering essential oil into the palm of your hand. Rub your hands together. Cup your hands over your nose and mouth (leave a 2-5 inch space between your hands and face), and inhale deeply for 5 counts, hold for 1 count, and exhale for 8 counts. Take a few long breaths before you repeat. As you inhale, pray "It is useless for me to work so hard from early morning until late at night, anxiously working for food to eat; for God gives rest to his loved ones.  Psalm 127:2 NLT. Rub your hands over your neck and shoulders to spread the calming aroma. Be still. Allow God to direct your steps in balancing your work+family life. Set aside time specifically for family and focus 100%. Set aside time for work and focus 100%. Highly productive people can run a successful business while loving their families.
Additional Tip: Add 1-2 drops of Gathering to your diffuser or make a Gathering rollerball with 5 drops of Gathering topped off with V-6 carrier oil. Roll on your wrists, behind ears, and back of neck.
Jumpstart Your Highly Productive Life
Start with your own Young Living essential oils starter kit Young Living Essential Oils (Dr. Joy ID#2924389) as part of my Joyful Oily Family and receive 2 complimentary 30-minute target goal sessions for a highly productive life with Dr. Joy (contingent upon completion of your review of your FREE digital copy of the Introduction to Young Living Essential Oils). I can't wait to walk with you on your journey.
Blessings, joy, and virtual hugs,
Letticia "Dr. Joy" Callies, DMin, MA, CCA

Christian Counseling Psychology Practitioner
Certified Clinical Aromatherapist
Purchase Young Living Essential Oils
For daily support, join my JOYFull Oily Family on Facebook for wellness tips, videos, and natural wellness support.
For Spritual Growth, join my Women, Rise Up group on Facebook for Bible verses, inspiration, and opportunities incorporate Jesus into your daily life.
JOYfull Inspirations is NOT a non-profit organization. Your donations are an opportunity to support our family, our mission, and our continued services to the others.

Like our FB page at https://www.facebook.com/JOYFullInspirations/ and share with friends.